If You Want to Grow From A Vlogger To An Influencer, Read This
YouTube made vlogging a viable career path, but over the years, the rise of other social media platforms has given birth to the social media influencer industry. Now, content creators who want to make their livelihoods online must adapt their career aspirations to fit the new standards.
If you've been vlogging for a while, you may balk at the idea of calling yourself an influencer. However, regardless of the kind of content you create, you're still influencing someone somewhere. The beauty of YouTube is that your audience cares about you as a person as much as they do a producer.
Here's how to grow from a vlogger to an influencer.
Focus on growing your following on Instagram and Twitter as well as YouTube.
The main difference between a social media influencer and a vlogger is that an influencer has an audience across multiple platforms, not just YouTube. Therefore, growing your career begins with growing your following outside of YouTube.
Many influencers focus on Instagram. The platform's focus on visual media and interactivity makes it an ideal place to grow and connect with an audience. However, you should make growing your Twitter following a priority, as Twitter is one of the easiest places to capture the attention of a large audience.
Search for opportunities to create sponsored content and form relationships with brands.
Most influencers make their money through sponsored content. Though you may have made a few sponsored videos on your YouTube channel, as an influencer, you can make sponsored posts on virtually any social media platform.
Find opportunities to create sponsored content by checking out sites. You can also add a business email to your bio so that brands can contact you easily.
Many influencers also rely on their relationships with brands to acquire products to try, sponsored trips to vlog, and other exciting opportunities. Form relationships with brands you love by sharing why you love them with your followers. Tag every piece of clothing or makeup you wear in your Instagram posts.
Continue fostering a close relationship with your audience.
As an influencer, your entire livelihood will depend on your relationship with your audience. The more they engage with your content, the more doors you can open. Brands prefer to work with influencers who have highly engaged audiences because they can generate more sales. Influencers benefit personally from having a highly engaged audience because interacting with the people who follow you is more rewarding than creating content for a passive audience.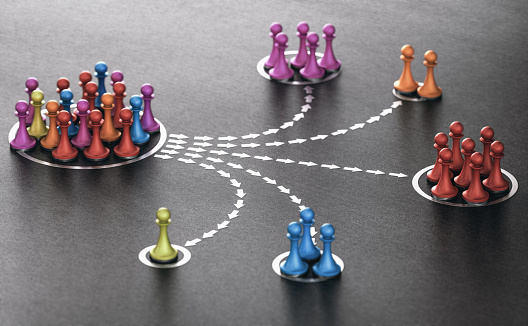 Create content outside of YouTube.
Most importantly, to be an influencer, you should expand your content creation outside of YouTube itself. Anna Akana has a book, an upcoming album, and an acting career. James Charles has his aforementioned eyeshadow palette as well as an apparel line. Other vloggers-turned-influencers have podcasts, world tours, reality shows, and hosting gigs.
To be an influencer, create something that means something to you. If it's important to you, then it will be important to your audience. Create your passion project and share your story with the world.
The difference between being an influencer and being a vlogger is in how you grow your audience. Instead of staying in your comfort zone on YouTube, expand your horizons on other platforms and try creating new things.