This is How YouTube Is Addressing Feedback From Creators
On the YouTube creator blog, CEO Susan Wojcicki shared a lengthy letter updating creators about the platform's priorities. She also addressed important creator feedback and emphasized the value YouTube places on its creators.
Here's how YouTube is addressing feedback from creators like you.
YouTube is taking measures to uphold its Community Guidelines.
As stated in the letter, YouTube has undertaken "more aggressive action" to protect all of its users in the last few months. This included its new child Safety measures and the expedited removal of violent content.
YouTube strives to be a community everyone can enjoy and benefit from. For example, a large percentage of YouTube's viewers are children. However, if more parents believe YouTube is a dangerous or inappropriate place for their children to be, then overall viewership can fall. Advertisers will react in much the same way, pulling their ad campaigns from certain channels or from YouTube altogether if the content they see doesn't line up with their company values.
To do your part, you should do your best to uphold the Community Guidelines on your own channel. Don't share any content that is violent or graphic in nature whatsoever. You can also report videos you believe may violate the Community Guidelines. Hold your friends and fellow creators accountable. If someone you know uploads a video you feel violates YouTube's Community Guidelines, kindly discuss it with them one-on-one. If they choose not to remove or reupload the video, then you can submit it for review.
International creators are having their voices heard by the American platform.
Though YouTube is an American company, creators and viewers come from all across the globe. Therefore, YouTube is making an effort to hear what its many international creators have to say. Wojcicki has met with several international creators on her trips abroad, most recently making videos with a few vloggers in Japan and India.
Wojcicki wrote that many of the creators she met with shared their frustrations concerning the lack of representation on YouTube's trending page. Anyone who has clicked on the trending page a time or two has likely seen that the same creators and major networks tend to appear at the top. The CEO explained that the trending page appears that way because it measures how quickly a video is generating views after filtering out any videos that are potentially harmful.
However, in light of their frustrations, she also explained that YouTube has a new goal. The platform aims to have half of the videos on the trending page come from YouTubers rather than traditional media. YouTube also plans to do more with its Creator on the Rise initiative.
You can contribute to the increase of diversity on YouTube by showing your support for creators of all backgrounds. When you find a video you love from an up-and-coming creator, share it with your own audience. Collab with as many people as you can, regardless of their subscriber count. As the saying goes, be the change you wish to see in the world.
YouTube is advocating against the EU's copyright directive.
When the EU passed part of its copyright directive, renamed Article 17, YouTube became a major advocate against the directive's many vague and untested requirements. In her letter, Wojcicki acknowledged that, by potentially setting severe limitations on what YouTubers can upload, Article 17 runs the risk of lowering revenue for traditional media and music companies on the platform as well as European creators who have built their careers here.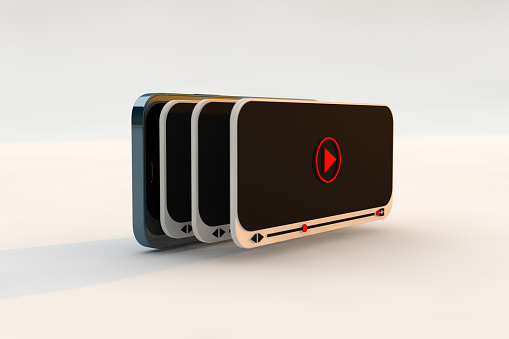 Though the article has passed in part, each country in the EU has two years to set its own local laws the comply with the directive's rules. Therefore, creators all over the world still have time to make their voices count.
Wojcicki encouraged creators to sign what has become the most popular petition in Change.org's history. 
YouTube CEO Susan Wojcicki herself is dedicated to connecting with more creators and hearing what they have to say. Don't be afraid to speak up on social media and share your thoughts with your fellow creators.