6 tips to be successful over Facebook algorithm
We all want to be successful over the Facebook algorithm isn't it? Whether you are a regular user, creator or business. We sometimes can't find the right audience and the algorithm doesn't work in our favor. Let us understand how to be successful over the Facebook algorithm with 6 easy tips.
Post content that people talk about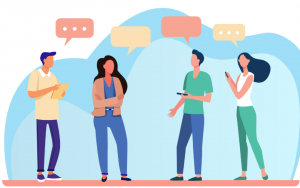 One of the best ways to win over Face algorithm is to post such content which makes people talk about it, share with their friends and peers. Producing shareable content will make the audience talk about it with other people on Facebook. The more content is engaged by the audience, it finds success over the Facebook algorithm.
Post when your audience is online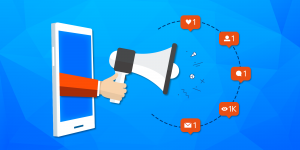 It is important to know when your audience is most active in a day. If you randomly just post content whenever you want, you might not find the right audience liking the content.
For this, know who is your target audience. If your target audience is working people then morning time is good because they are mostly active that time. If your target audience is students and young people then evening and night time is better because most of the young audience are active after 6 pm.
Facebook also has insights where you can see when your followers are mostly active in a day. You can analyze and post content according to the active time specified in insights. But only business accounts have access to insights.
Don't post content that gets down-ranked
Everybody wants to be high ranked on Facebook isn't it? For this you might have gone through ways to be on top of the Facebook rank and news feed.
But it is equally very important not to post content that gets you down ranked. Offensive content that hurts the sentiments of the audience badly gets you not only in ranks but also losing followers. Misinformation and misleading content also create bad effect. You should also understand that stolen content also create bad effect which ultimately can have negative publicity to your account.
Post high quality videos of longer duration
In 2019 Facebook said it will use very high quality videos in the news feed. You want your videos to be on your audience's top of the news feed. That is why you should produce high quality videos that go beyond 1 minute. Videos must be original, having your own added value, high quality and with longer duration.
Use Facebook live
Facebook live is a useful source to increase audience engagement and beneficial for algorithms. Facebook live has average of 6 times more engagement than other content. This shows how important Facebook live is for more engagement and to be successful over algorithms.
Post often and consistently
Facebook says pages that post often are more meaningful to the audience than those who don't post consistently. For this it is required to make a proper posting schedule so that you don't fall behind posting consistently.
Apart from consistency, you also require patience and efforts from your side as you won't find immediate results. Following the above tips will make sure everything works well for you.