Habits of Instagram influencers you should follow
Being an influencer on Instagram comes with a lot of opportunities and responsibilities. Instagram is about visuals where people are highly attracted if you have unique content to offer. If you are a beginner on a path to become an Instagram influencer and really make a difference on the world, you must follow certain habits that Instagram influencers have.
Collab with other influencers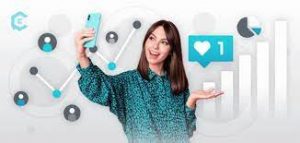 Always aim for connecting with the Instagram community, especially other Instagram influencers. Almost all Instagram influencers engage with other influencers to collaborate with them and make better content for Instagram. You should follow them, engage with their content and build positive rapport with them. When you have a good relationship with other influencers it will reflect in your profile as well.
When you develop that good rapport with them, start collaborating with good interactive content that makes an impact and build engagement. In such a way you will gain benefits from their followers too when they start recognizing you as an Instagram influencer, resulting in followers gaining a good reputation in the Instagram community.
Use trending music and hashtags
Using trending music is something that all Instagram influencers do. This helps them in gaining more views and likes on their content. Nowadays any music that is trending has that attracting power to get more views and visibility to your Instagram profile.
Instagram influencers engage in all sorts of hashtags that make their content trending. But the thing to notice here is that they don't jam up all the hashtags in their captions. They use the relevant hashtags that are popular and trending. Jamming up all the hashtags in your captions will make your content look messy. If you require more hashtags you can always add them in your comments.
A well-organized Instagram profile
Look at the profile of any Instagram influencer. How well they are managed with a good bio, username and profile photo. Instagram profile gives a gist to your account. That's why influencers make sure that their Instagram profile is well organised with bio. It is the important part of the profile that describes what you are or what you share. Influencers always make sure their bio is attractive and unique so it builds a good reputation around the Instagram community.
Influencers engage with Instagram stories!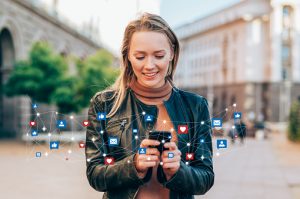 What better way to engage with an Instagram audience than Instagram stories. Influencers upload many stories on a daily basis. Stories are a better way to share routines of your everyday life with the Instagram audience. It helps to connect with the audience personally. Influencers don't just fill up post feeds with their content. They use stories as a means to share more about them. Though stories vanish after 24 hours, you still can create story highlights of some special moments.
Instagram influence is a great opportunity for a creator to make a difference and interact with the community to grow together. If you are trying to become an Instagram influencer, follow the habits of other Instagram influencers to become successful as an influencer.