SEO tips for local business
Local SEO is all about increasing search visibility for local business that often serve their customers face-to-face. Local SEO is very important for your business to come up on top of the search list on search engine. About 76% users who search for local on their phones visit the store physically. This percentage is massive enough to understand that a huge amount of people who search for a local business, say café, mobile store, hardware shop, salons etc. visit the site. Majority of users on search engines have 'local intent' to search for queries which are satisfied locally.
This is a great opportunity for the local business to improve their SEO on local basis and reap the benefits of your business to come up on top of user's search list.
Let us take a look at some tips how local business can improve their SEO
NAP
Name address and phone number (NAP) is very important to update in Google. Since 76% of the users search on their phones it also ends up in contacting the business through calls to know details. So it is necessary to add all the contact details of your business to let the customers contact you. Your location should be added so that users can find the location with just one tap through Google Maps.
Remember that the audience search with their phones so make sure the NAP should be mobile friendly where the customers can contact you and find you with just a tap away. Make users easy to find you.
Local directories:
Improving search results on search engine is not enough for local business. They must understand the importance of local directories like Justdial to improve the search rankings. Users also see the rankings on local directories for the local business to see the credibility of the business. Local business must analyze all types of local directories where they can include themselves.
A restaurant and café has to improve their ranking in not only Google but also in food delivery apps like Zomato, Swiggy, Food panda or any other local directory because people rely on the ranking of food delivery apps more.
Google My Business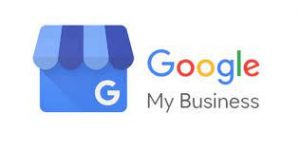 If you don't have a website for your local business that's not a problem. Having register yourself in Google My Business is important to improve your rankings in Google search list. Google see your business as a trusted business if you have all the details of your business Google My Business. It also helps you to appear on 3 pack search result of Google.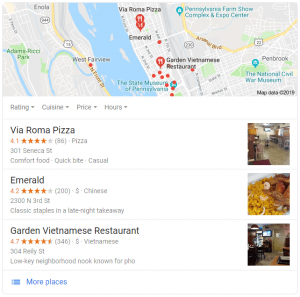 Ratings and Reviews by customers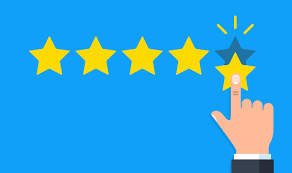 Customer reviews is essential for your local business search result ranking. When a user search in a search engine, Google makes all those required business with high ratings to appear on top. These ratings are highly affected by customer review. Customer satisfaction helps in improving the rating of your business. When a customer is satisfied with the services you provide kindly ask them to review your business on Google. A satisfied customer is the key to high ratings. The number of check-in the customer make on the same day of the search also effects ratings.
Competition to appear on top of search results tough especially if you are a local business. But local SEO highly effects your rankings. People rely on ratings and reviews of search engines hence improving your rankings on search engines will be beneficial for your business.