Snapchat for marketing
Snapchat is a photo and video sharing social media app that was found in the year 2011. The main feature of the snapchat is that the photo you share as a story get vanished within few seconds. You can share photos and videos with your friends that get disappear, so what's the use eventually? Snapchat is a personal content sharing app designed that attracted the young audience between 13-25 age group. Currently snapchat has more than 250 million active users daily.
Snapchat have introduced various other features in the app other than sharing live content. Users can create bitmoji avatars, send direct messages, now even do voice and video calls! Snapchat have been flexible in its features to make sure users can function around snapchat easily. There are various fun filters that people use to send the photos. Snapchat even lets you to save a 'snap' as under 'memory.' Snapchat even has private section where you can keep photos protected under a password. There's also a discover section where you can read content from all the famous publishers. Snapchat has all cool features that attracted mostly the young audience.
So how can you use snapchat to market your business?
So you might be wondering if snapchat is a private app how I can even market my product in snapchat? Snapchat might be private but it has many areas where you can market your brand. The famous Geofilters of snapchat is a perfect place for it. Any event or product can be marketed by making creative filters. The audience always use the filters for the photos and there they come across your advertisement. All you need a graphic designer to design your filter. Many things have been advertised using Geofilters. Pepsi used it, IPL teams Mumbai Indians and Chennai Super Kings have used filters to advertise, Major sports tournament have used snapchat to advertise the tournament and many movies and series have advertise the launch by making famous character filters.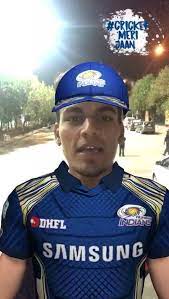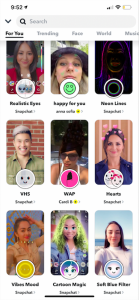 By doing so, you get the advantage of targeting the young audience directly as majority of the audience are between 13-25. Targeting them on snapchat indirectly target them on other social media platforms as young audience like to talk about it on other platforms. In this way you are not just taking over snapchat but also other platforms as well.
Another way of marketing on snapchat is 'SnapAds.' You can now make 10 seconds ad on snapchat that run between stories. When user view a story and moves to next, you ad can come in between two stories. In this way you can get more reach on snapchat as users definitely scroll around snapchat to watch others stories and send snap streak.

Snapchat has lot of potential and creative way to reach the younger audience to market, build engagement, recognition and building credibility. Though snapchat is a bit private app, it definitely has creative tools to serve the marketers with more innovative advertisement platform for the audience.