The Hashtags You Should Use To Promote Your Next Upload on Youtube and Instagram
Hashtags are an excellent tool for reaching more people on social media. Whenever someone searches for the hashtags you used, they'll find your content along with a bunch of similar posts. While promoting your videos on social media, you can use hashtags to get your posts seen by more potential viewers.
Here are the hashtags you should use to promote your next upload.
Start with general hashtags like #youtuber.
First, start with general YouTube-related hashtags, such as #youtuber. Search this general hashtag and you'll find other popular ones, such as #youtuber, #vlogger, and #youtuberlife. You can choose general hashtags that are a bit more creative as well, such as #youtubestar or #youtubespotlight.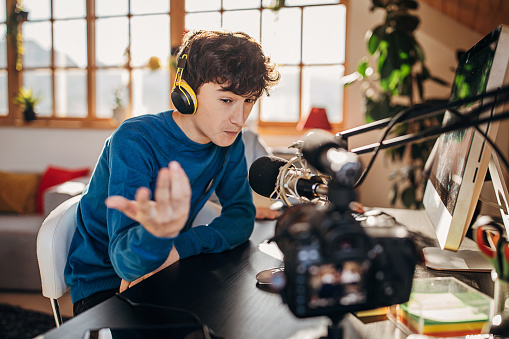 You may also choose hashtags specific to the platform you're using. For example, if you were using Instagram, you may use #instayoutube or #instavideo.
Get more specific within your niche.
Many people use hashtags to find specific kinds of content, so, the more niche you can get, the better. Use hashtags related to your content niche and the specific video you're promoting.
For example, if you were uploading a clothing haul, you might promote it on Instagram with the hashtags #youtuberbeauty and #fashionblogger. If you were promoting your next gaming live stream, you might use #youtubegaming and #fortnite.
Take inspiration from top creators' posts.
Finally, you can find relevant hashtags by looking at posts made by the top creators in your niche. They're reaching anywhere between thousands to millions of followers, so the hashtags they use already come with a huge audience attached.
Put your hashtags at the end of your Instagram caption or tweet. To include more hashtags on Instagram, leave them as a comment under your own post.