The world has embraced social media marketing, did you?
Social media are websites and apps that allow people to interact with each other by sharing and consuming information. Social media networks play an important part in connecting with people over the internet. There are over 4.5 billion people who use social media. It's a whopping half of the population!
Since the majority of the people are on social media, it is wise to market where your audience spends their large amount of time. Social media marketing is the most essential part of digital marketing where your business gets exposure to the social media world.
So if you want to use social media marketing to network with people, let us see the fundamental rules of social media marketing.
Engagement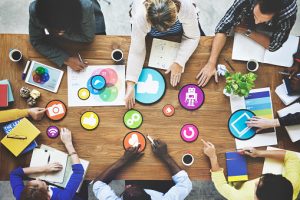 Social media marketing requires you to post attractive content on social media platforms that get wider audience reach. The content you make to attract an audience should build curiosity and catch their attention to share with others. Social media marketing not only requires you to make content but also to build engagement around your post where the audience could talk about your business, share with friends and connect with you.
Focus on quality
The social media marketing campaign should focus on quality rather than on quantity. It doesn't matter how much you post. What matters is that you post quality content that attracts your potential customers towards your business. The content should be unique and shareable. The quality content also builds credibility and reputation.
Relevant content
The content that you share should be relevant. If the content doesn't cater to your audience interest, it can withdraw their attention away from your business. Always make sure the content you share should build your audience interest. If you just keep sharing about your products and services without building interest and curiosity, the audience doesn't pay attention to bland content that doesn't concern them.
Be contextual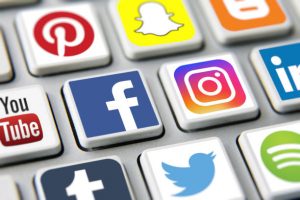 Social media marketing requires you to build your presence on various social media platforms where your potential customers are. But blindly marketing on social media without understanding what that particular social media offers you can be a failed marketing strategy.
You have to be contextual according to the social media network you are in. Twitter is a chatty platform where people connect and engage with the twitter community to express opinions. Instagram is all about visuals and trends. Snapchat is where you can find the majority of youngsters. 35% of the population is on Facebook where millennials rule. LinkedIn is a social network for professionals used to build professional connections. Learn all about what every social media network offers before starting your social media marketing.
Be consistent
Always being consistent in posting content on social media. If you keep long gaps in posting, it will hamper your reach and exposure. To be successful over social media algorithm, make a proper social media calendar to plan your activities beforehand and to make use of festivities and trends to build more engagement to your business on social media
Social media is an amazing marketplace where it guarantees you to reach your potential customers. Social media marketing is very beneficial especially for small businesses. You don't have to be a market expert to do social media marketing. Anyone with appropriate and required knowledge of social media can market using social media.