Tips for Instagram reels
Instagram reels have given opportunity to many creators to come out and show their creativity out to the world. Reels has not only been a source of creative content but also for businesses to advertise their products and influencers a chance to earn more money. Though the competition among Instagram community is high there are few tips to grasp the audience to your reels
Behind the scene clip: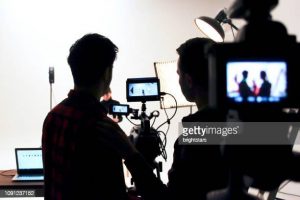 Audiences are keen to know how the reels are being made just like audiences are interested to know the making of a movie. Share behind the scenes of high views of reels regularly to keep the interest level of the audience high.
Experiment with filters and effects: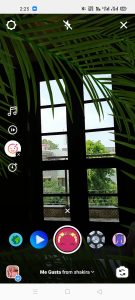 There are many exciting and fascinating filters and effects available on reels that you can apply to your reel to make it appealing and creative. Experiment with them to make the reel stand out among competition and grab the attention of the audience. Creativity used in filters will also increase your popularity and acclaim.
Keep it short and attractive:
Though the Instagram reels have the option to make 60 second reels, it is advised to make short reels rather than long ones because the retention level of the audience to videos are low and watching long reels will reduce their interest level and bore them. That is why keep the reels short and attractive to retain the interest of the audiences.
Find your interest:
Everybody has some hobby and interests that they engage in. Find what thing interests you whether it's dancing, singing, comedy, cooking or anything. Make your content around your interests so that you are inspired and motivated to make reels content.
Use different apps to try transitions: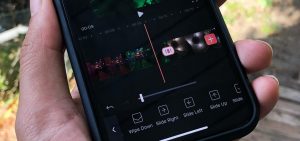 Apps like Inshot, Capcut, VN Video editor, PicsArt etc. have varieties of amazing transitions that you can add on your reels to make it attractive and entertaining. Simply record the reel and save it in your gallery then use the video editing apps to add interesting and attractive transition effects on your video and then upload on Instagram reels. Adding transitions will make your reel attractive, entertaining and different.
Share about the upcoming reel or teaser in stories:
Sharing the teasers of short intro about what you will be posting in your upcoming reel makes your audience excited and curious about the upcoming reels.
No gaps in posting:
Don't keep long gaps in posting reels. Audience doesn't take interest in the content that takes too long to post. If the audience likes a certain content they want to see them regularly. So give the audience what they want in order to keep the audience hooked to your reels.
Instagram reel can give you thousands of views for your reels if your content is appealing and entertaining to the audiences. Follow the tips to make reels and get more views and followers and get recognized among the Instagram community