Upcoming features of WhatsApp in 2022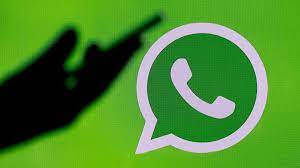 WhatsApp will introduce many features for its users soon. The Meta owned company continuously works on various features across its all platforms for better user messaging experience and comfort for its users. WhatsApp did improvements in its features in 2021 and users are looking forward to what advancement will be rolled out in 2022 for them.
Some of the features are already in the testing process of the beta version while some are still in the development stage. In the new beginning of 2022, let us see a few updates WhatsApp will introduce to its users across the world soon.
No limit for deleting message
WhatsApp will soon introduce no time limit to delete the message. As of now users can delete a sent message within 1 hour and 8 minutes. After the prescribed time users cannot delete the message. But in the new upcoming feature WhatsApp will allow the user to delete the message anytime. This means you can even delete your message of a day or a week or even a year permanently!
Message reactions
WhatsApp users will be able to react to messages with emoji. This feature is similar to message reactions on Instagram where users can react to the story and messages with quick emoji reactions like heart, laugh, smile, angry, agree, etc. Users would be able to enable or disable the feature in 'reaction notification'. This feature will particularly interest the WhatsApp users who always wanted Instagram's quick message reaction in WhatsApp too.
Hiding last seen for selected users
This feature of WhatsApp will allow users to hide their last seen from specific contacts. Users now are able to hide their last seen either from everyone or from people who are not in their contact list. But this new feature will remove all the barriers and make users hide last seen from only those people from whom they want to hide.
More power for group admins
WhatsApp will give more power to group admins where they can delete the message of anyone in the group. The members will get notification about the deleted message. This is done in the light of controlling unnecessary behavior of the members and protecting other members.
The meta owned WhatsApp is also looking for features from its partner apps like Facebook and Instagram to cross introduce the feature for better and seamless user experience.