4 best practices for snapchat marketing
Snapchat is a powerful social media network if your business wants to target Gen Z and younger millennials. They constitute the majority of snapchat audience where 70% of the audience are below the age of 26. This is a massive statistic to prove the constitution of the young audience on snapchat. It is a wise and effective marketing strategy to target the younger audience on snapchat.
As for the business, it is important to note this statistic that about 70% of the purchase decisions are made on the snapchat app. This means snapchat users are highly influenced by marketing activities on snapchat which derive their purchase decision.
As a beginner in snapchat marketing, there are some best practices for snapchat marketing you should understand.
1. Create interactive filters for your business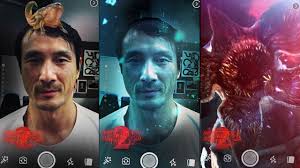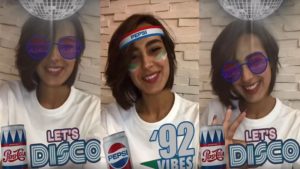 With more than 300 million daily active users, snapchat provides door to snapchat marketing through the attracting and fun face filters. It is estimated that more than 50 million people joined snapchat just to use the face filters. So it is likely that your audience will also use snapchat filters.
As a business you should create attractive and cool face filters relevant to what you offer. This will make users know more about your business through interactive and alluring ways by using the filters and sharing with their friends and stories. Geo filters are filters based on location. This is very beneficial for business if you want to invite an audience to your business location.
2. Cross-promote content on other platforms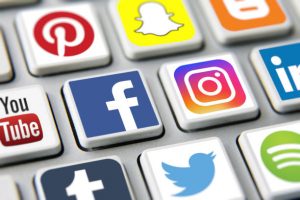 Cross promoting the content on other social media platforms is beneficial for your business. It makes users aware of your vast social media presence and promotion of your social media handles on other networks as well. The reason why cross-promotion is important is because snapchat is mostly dominated by younger audiences. So in order to make other audiences aware and attract towards your snapchat content cross promote on other social media networks as well. If you have large followers on other social media platforms, let them know about your snapchat.
3. Coordinate brand takeovers on your account
If you are associated or linked with some influencers, conduct brand takeover on your account. This will let the influencer take over your snapchat account for a day promoting and interacting in their own way and helping you reach more followers. The influencer might also promote it on their account as well. But try not to cross promote the brand takeover because you want to increase followers and reach more people only on snapchat through influencers in it.  Work with influencers who are already active on snapchat and have a large base set up in snapchat already.
4. Try paid advertisement
If you have the right budget you can try your hands on paid advertisement. They are a lucrative part of marketing strategy. Snapchat ads consist of collection ads, story ads, face filters and commercials. Paid advertisement helps your business to reach new audiences, spread awareness and build more engagement.
Even though snapchat is not a public app like other social media networks, it has proved timely that it is no more behind big social media giants like Facebook, Instagram and Twitter. Snapchat has its own uniqueness which makes it apart from others.