8 Interesting facts about Instagram
Ever since Instagram was launched in 2010, it took social media by storm. The popularity of Instagram increased rapidly due to its interesting and unique features. Instagram is all about visuals and that attracts people towards it. Many people share talents and entertainment among the Instagram community.
But do you know, it took only 8 weeks for software engineers to develop Instagram? Well there are many interesting facts about Instagram that you should know.
1) Instagram had only 13 employees:
When Facebook bought Instagram in 2012, Instagram was working with only 13 employees. It is interesting to know that Instagram, who gave tough competition and served as a major threat to Facebook, only managed with 13 employees. Instagram posed a major threat to Facebook's business and growth. So instead of competing with Instagram, Facebook bought it for $1 Billion.
2) Instagram is portmanteau
The word Instagram is actually derived from two words. 'Instant camera' and 'telegram' combined to 'Instagram'. The founder of Instagram wanted to make it easy for people to pronounce it. Also, it is a unique and catchy name for a social media platform.
3) Cristiano Ronaldo- the most followed Instagram account
Cristiano Ronaldo is the most followed account of Instagram with 381 million followers.
4) A dive into interesting statistical facts
Approximately 1000 photos are uploaded on Instagram every second. There are over 500 million daily active users of Instagram among which women constitute a higher proportion of Instagram audience.
5) Instagram audience discover products from Instagram
According to statistics, 83% of the Instagram audience says that they discover new products and services from Instagram. That is why Instagram is an opportunity driven platform for businesses to reach potential customers through Instagram.
90% of the audience follows at least one business profile on Instagram.
6) 100 million account uploads story
There are over 100 million accounts on Instagram who upload stories daily. This is a huge number considering 500 million people are active on Instagram daily. This shows that Instagram is a very engaging platform.
7) Most popular among young audience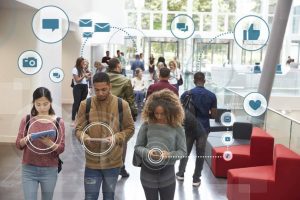 Instagram is the most popular social media platform among the young audience. Statistics show that the audience between the age group of 18-30 dominates Instagram.
8) The most liked photo on Instagram
Photo of an egg is the most liked Instagram post with more than 55 million likes, beating Kylie Jenner's record of most liked post.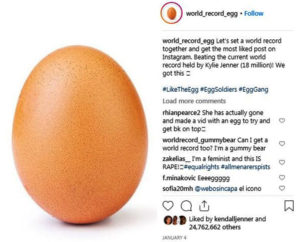 The Instagram world is filled with such interesting and amazing facts that you might not have known before. Instagram is such an interesting and amazing platform that always strives to provide unique features for its audience. Instagram is always among the top social media platforms.
Additional read https://www.ytbuyviews.com/know-all-about-using-instagram/   To know more about Instagram