Audience engagement through Instagram stories
Instagram is a beneficial photo sharing app that provides a variety of features to its users. With over 500 million active users worldwide, Instagram is easy to use and the fastest growing social media platform.
Currently Instagram is not just a photo sharing app but it has expanded its features to the best interest of its users. Users can now share photos, videos, IGTV, reels and stories, which alone has several features to build audience engagement
15 SECOND INSTAGRAM STORY WITH NUMEROUS STAND OUT FEATURES: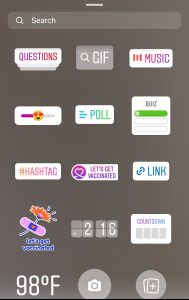 The best way to increase engagement with your audiences is Instagram stories. Earlier Instagram stories was limited to just sharing 15 second video or photo but now, it has feature that can hook your audience towards your content.
Question box: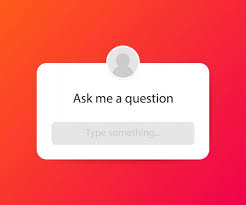 Stories now have question box where you can ask your audience about anything to make them engaged. If you have photography page you can ask audiences that what location would they like to see the photos. Just like that you can use your creative ideas to enhance the interest of your audience.
Quiz and polls: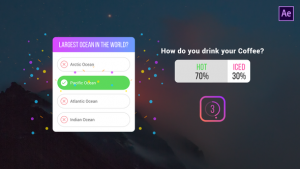 You can even conduct quiz and polls to make your audience engagement interesting! If you have a bakery page, you can ask audience in polls about what type of cake among two polls do they prefer? Polls have two options to choose among. You can customize it according to your content.
Quiz have 4 options you can conduct quiz on regular basis to engage audience about various questions. Audience are always keen to get knowledge so use the quiz in fun and explorative way.
Images, sticker and GIFs:
Instagram stories have several amazing and creative stickers and GIFs that makes story interesting to watch. You can even add multiple images on your story
Music:
Instagram stories also have music option to add any music to your story. Now any simple story can become interesting by adding music to it.
External Links:
Instagram stories now have links to add so now if you want your audiences to watch a specific video from YouTube or read article from a particular source, the link can directly take them towards that content you want to show. Sharing has now become much easier. Make sure your audience watch other things too beside your content or product as audience can get bored easily if you give too much of your own content or brand. Even though Instagram stories have 24 hours life it still provides innovative features that engage audience daily.
Hashtags and location:
Using hashtags on post improves your likes and reach. Same thing applies to Instagram stories as well. Using hashtags on your stories will extent your story reach. The 9:16 ratio size of story might look like less space for hashtags but don't worry, you can reduce the font size to the smallest and hide under the photo or sticker or GIFs.  Adding location to the story will boost your visibility on Instagram. Make sure to use location tags occasionally as required.
You can use many creative ideas to explore the features of Instagram stories to best of your interest. Instagram stories have astonishing and unique features to make your content much more enthralling. Post Instagram stories on daily basis to be up on audience's feed. Posting stories regularly improves image and trust toward your account.
Use Instagram stories in your own creative and innovative ways to boost the audience engagement