Every Content Creator should utilize these free resources
There are a ton of online resources available to content creators. However, many of them require payment, which isn't always feasible for smaller creators. Thankfully, there are also a ton of free, high-quality resources that are accessible for any creator.
Here are the free resources every content creator should take advantage of.
Educate yourself with Creator Academy lessons.
There are no education requirements for working as a YouTuber full-time. However, you'll spend a lot of time teaching yourself new skills, from video editing to social media marketing. To help creators keep improving, YouTube produces a series of education videos under the Creator Academy.
You can find these videos on the YouTube Creators channel. Their playlists are organized by very helpful topics, such as copyright or monetization. They even feature successful creators as guest hosts. There are so many videos, however, that the channel can be a bit challenging to navigate. To find a video on a specific topic, search "Creator Academy" along with that keyword. 
Find background music on the Audio Library.
Background music can make your videos more professional as well as more entertaining. It fills in pauses, transitions, and other quiet moments on screen. Many creators know, however, that you can't use just any song. Putting a copyrighted song in your video, no matter how briefly, could result in demonetization, or worse, all of your video's revenue going to the song's copyright holder.
Therefore, you should only use copyright-free background music. YouTube is constantly adding to its collection of music that's free for creators to use. You can find these tracks on the Audio Library channel. Go to playlists to search by genre, mood, or artist. Then, download the tracks you want to use.
Use the Creative Commons search to find stock photos.
The monetization risks involving the use of copyrighted content apply to pictures as well. Unless you've purchased the rights to the image you're using, your video could get flagged, resulting in a copyright strike. Like with background music, you should only use copyright-free stock photos in your videos.
You can easily find free pictures to use by conducting a search on Creative Commons. Any image you find here has been marked with a special licence by its creator, making it free for anyone else to use. 
Design beautiful social media graphics with Canva.
A lot of content creators distinguish their social media accounts with graphics like channel art, Instagram story highlight covers, and logos. While these elements can make your social media look amazing, hiring a graphic designer to create custom artwork can be expensive.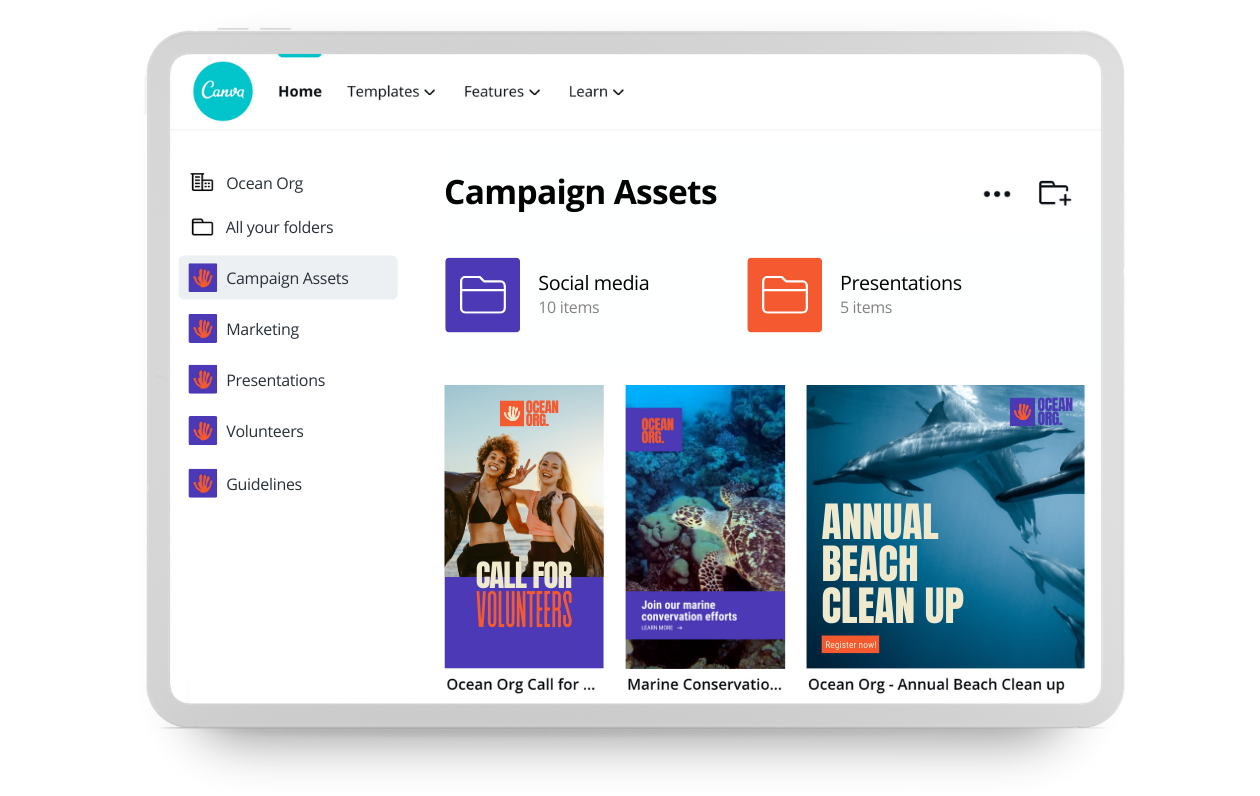 You can do it yourself on Canva, which has many free templates and designs. While there are some premium features, you don't need to pay to create something beautiful. It's easy to use as well. You can even create simple animations, video thumbnails, and business cards.
As you grow your channel, you should take advantage of the free resources available to you. Utilize these tools to get creative and take your videos to the next level.