Low-effort videos you can make last minute
As a content creator, you have a lot on your plate. Your success online has opened up a lot of other opportunities, and sometimes, that extra work may take up the time you would usually dedicate to your weekly videos. While most of your videos should have a high production value, your viewers will appreciate the periodic casual video, and so will your stress level.
Here are a few low-effort videos you can film last minute.
Ask for questions on your Instagram story.
Q-and-As have been a popular video format practically since YouTube began. The idea is simple: your viewers submit questions, and you answer as many as you can on camera. Most often, creators used Twitter or video comments to collect question submissions.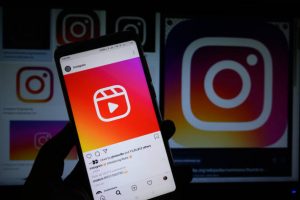 You can spice up the Q-and-A format by asking for questions through a question sticker on your Instagram story. With this feature, your followers can submit questions anonymously. You can get more engagement by asking for questions within a specific category, such as "questions you think I normally wouldn't answer" or "questions about my new relationship."
Film a house tour or room tour.
A house tour is super easy to film because all you have to do is carry your camera through your home. Like a museum tour guide, you can talk about the decor in each room or fond memories you associate with them. Your viewers will love getting a peek into a side of your life they don't usually get to see.
However, if you don't want to film a tour of your entire house, you can get creative with a similar concept. You could do a room tour of your filming space or part of your house you recently renovated. You might even do a "tour of my fridge" to show your viewers what you eat in a week, or you could do a "bookshelf tour" to tell them what you're reading.
House or room tours are especially interesting if your living arrangements are unique or novel in some way. 
Share a funny or relatable storytime.
Storytimes were incredibly popular several years ago. Prominent creators such as Tana Mongeau grew their channels by sitting in front of the camera and sharing stories from their lives as if they were talking to their friends. While the virality of this video format has since died down, many viewers are still interested in them.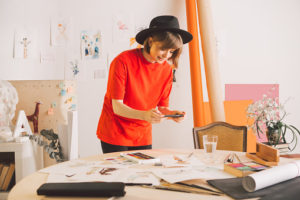 To make a storytime, start by determining what experience from your life would be the most interesting to share. What's the funniest thing that's ever happened to you? What about the most unbelievable? What about the most unexplained, confusing, or paranormal? Choose a story that will have an emotional appeal. You might consider telling it to a friend or saying it out loud to yourself before filming it to ensure it will be entertaining enough for a video.
If you're running out of time to make a video, consider filming a Q-and-A, a house tour, or a storytime. Share your own favourite low-effort video ideas in the comments!