How To Grow Followers On Social Media
Social media is widely used platform across globe. It serves purpose not only for lifestyle but also for business and creativity to grow. Hence growing followers on social media platform provides reach not only to local boundaries but also across boundaries of the world. Let us look at how to grow followers on social media.
USING THE RIGHT HASHTAGS:
Using right hashtags attracts audience from wide range of areas. Research what hashtags work for your genre of content. If you are writer posting content on social media, then hashtags like #writer, #writingcommunity, #quotes, #poems etc. will get you more audience. Try using hashtags which have high posts suitable for your industry type.
ATTRACTIVE CONTENT:
Attracting your audience is different thing and retaining your audience is different. Once you get desired followers to your account, retaining them is very important. For that build attractive and best content to hook your followers to your account. These retained followers in return may help you to get more followers among their peers. Followers leave if catchy and interesting contents are not posted regularly.
CHOOSE RIGHT SOCIAL MEDIA PLATFORM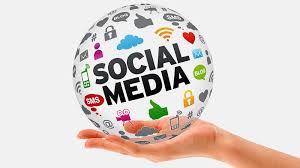 Choosing right social media is important because various social media have different purposes and reach.  Facebook has 2.5 billion active user mark hence it's important to note that posting content on Facebook gives right and more reach to your content. Instagram, acquired by Facebook, is not just photo uploading app. It has now 1 billion active users daily! Instagram now has more features for business and content to grow.
­PAID AD FEATURE
The paid ad feature provide ample of opportunities for your content to grow. You can target your audience by location, reach and many other complimentary features more precisely. Paid ad guarantees you reach and followers according to your set budget. Since Instagram has more than 1 billion active billion users, it provides tremendous way to wider your audience, boost credibility and get more followers.
ENGAGE YOUR AUDIENCE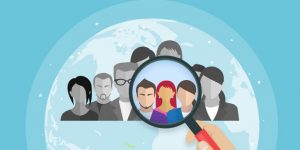 Once you get the desired audience to your account, it becomes very important to keep them engaging to your account. Mere getting likes on your posts is not enough. Interact with your audience. Like their comments, respond to the message, reply to the comments, post stories regularly. There are so many interesting feature on Instagram stories like polls, question box, quiz etc. Use those features in best to engage your audience. If you don't engage your followers then they may leave the page. There are many other accounts on social media, if you don't engage them, they will resort to other accounts.
Social media platform is very convenient platform to grow your business and content. If you use the right steps, you can have unachievable growth. With right steps and patience, do the necessary requirement for your account and you will see the desired results.