How to make attractive videos for Instagram
Instagram is all about visuals. Building content around Instagram is all about how you make your photos, videos and stories attractive and presentable to Instagram audience. A well-made content on Instagram means more credibility and reputation, resulting in increase in content views and ultimately, rising followers.
Videos are generally shared more on Instagram than photos. Videos generate more engagement that other content like stories and reels. So as a user or creator or business, no matter who you are, if you want to reach more people and build engagement, you must product quality videos.
There are certain ways how you can make your Instagram videos attractive and beautiful.
Light your videos well
It is very important that your Instagram videos have right amount of brightness and color. Any video with less light and color will not be viewed by audience. It also spoils the essence of the content.
You can use any video editing apps like Inshot to add right filters on your videos to make it presentable. Even Instagram have features to add brightness, saturation, highlight, sharpen, etc. when you want to upload video. You can even use such in build features of Instagram.
Videos must be in right dimensions
It is very very important to make your videos in right dimensions of Instagram. Any wrong dimension can make your videos look ugly, cut from outer parts or unnecessary zoomed. For Instagram videos, the right video dimensions are 1:1 or 4:5. All the video editing apps have option to alter videos in 1:1 dimension.
Learn about all right dimensions
It is essential for you to learn all about the right dimension of Instagram beforehand to avoid mistakes in making your content.
Following are the dimensions for various forms:
Photos – 1:1
 Stories and reels – 9:16
Make a plan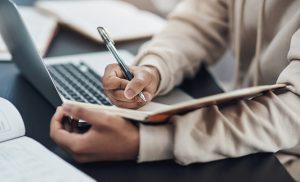 Ever since Instagram removed IGTV, they made several changes in video format. Earlier videos were up to only 60 seconds but now the limit increased to an hour long. So you have enough time to showcase your creativity.
Making videos can be challenging when you don't have a proper plan of action. Just like you make schedule for studying before exams to allocate proper time for each subjects, you must have plan for each aspect of video making to execute the action smoothly without hindrances.
Ask yourself what do you want to achieve with the video? The question will lead you easily towards your plan of action.
Use video editing apps
There are so endless number of video editing apps available to edit and make our videos beautiful and presentable. Use those apps as required. Some of the good video editing apps include Inshot, Capcut and VN video editor.
If your present a beautiful and attractive videos to Instream audience, it will increase the chances of your engagement. Since Instagram is all about visuals, you must have to make sure you build your visual content stand out.