Turn your photography skills into an Instagram page!
You ever wonder what to do with your photography skills? How to put your skills out there to the world, you got that perfect sunset photos, serenity of nature in your photos, jolly and beautiful animals, but where to even start with? Well no worries, if you have the skills and talent, all you need is the perfect platform to start. And what is a better platform to start with than Instagram!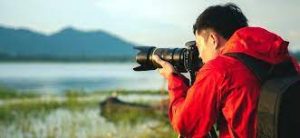 But why to choose Instagram for your photography page? Well Instagram is specially made as a photo posting app. Your photography skills require the right platform for your photos to showcase better quality photos and not mess up under compressing. With Instagram, you can upload any high quality photo without compromising the size and quality. Instagram also provides various filters and adjustments options for you so that you can also customize the photos as per your preference.
Before starting the photography page, you have to make sure you have a few perfect photographs in handy to post your content. Use a catchy username for your profile to attract the Instagram users. Since Instagram is a photo posting app there is competition among the users for photography pages but don't worry. If you have the talent in you, nothing is unachievable. Choose a catchy name like world behind camera, clicked through eyes, photopedia, shutterlight, naturephotos are just a few examples. Choose a creative username that suits your profile.

Major success in photography also depends on using the right hashtags. Photography requires different hashtags which will give you an audience beyond your borders. #photography #photooftheday #photographylovers #photographyart #photographylife #photographyisart #photo #nature #picoftheday #art #photographer #travelphotography #instadaily #photoshoot #naturephotography are example of few hashtags that work best under photography post to get more reach, likes and follow.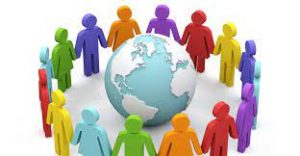 Don't just limit yourself to your own content. Share photography content of other accounts on your stories as well and blend with the Instagram community. Have a good professional relationship with other photography pages too. Build your positive image around the Instagram community for better credibility and recognition.
Establishing your page on Instagram among tight competition is not easy. You need dedication and patience to stand out among competitors. You have your own trump card to be successful on Instagram, which is your uniqueness and talent! So make sure you don't stop and don't feel demotivated. Post your photographs regularly. Engage with the audience. Ask them about their opinions and about what photographs they want to see. Explore your talent and expand your horizons.