Twitter throwback 2021
2021 has been a wonderful year for Twitter's growth. Twitter not only saw an increase in in its daily active users, but also in other technical aspects. When other giant social media sites like Facebook and Instagram crashed due to technical reasons this year, it was only Twitter who stood out.
Twitter has seen an increase in its daily active users from 180 million last year to more than 250 million in 2021.  There have been several tweets most likes, retweets and hashtags used this year. Let's take a look at them.
MOST LIKED TWEET
INDIA: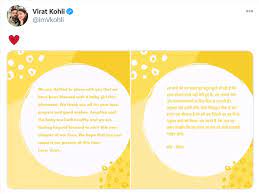 In 2021, Cricket Virat Kohli's tweet about announcing the birth of his daughter is the most liked tweet in India. He is the captain of the Indian Cricket team and among top batsmen in the world. Birth of his daughter was a special occasion in his life, even for people who were happy for the couple.
WORLD:
US President Joe Biden tweet is the most liked tweet in the world. "It's a new day in America" was the message at the onset of his tenure.
Most Retweets:
INDIA: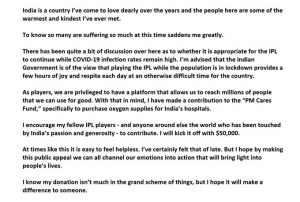 Australian Cricketer Pat Cummins tweet about donation to Covid-19 relief fund in India was the most retweeted tweet in India. After Covid hit the country with its deadliest wave in April, many people came up with funds to help. Pat Cummins' gesture was very well appreciated.
WORLD:
Popular Korean band BTS 'tweet was the most retweeted in the world. The tweet was about #stopasianhate after a man shot 6 people, all of them Asian in Georgia. The tweet was to encourage people to stop discrimination.
Most popular hashtag:
#COVID was the most used hashtag in India. Especially after the second wave of Covid that hit India causing a lot of problems. People used twitter to help those in need, supply funds and resources. Everyone came together to help each other on twitter under this hashtag.
Twitter being the famous micro blogging site has always been everyone's favourite for speaking about issues, opinions and views. 2021 has been very successful for twitter so far.