What business type is suitable for snapchat marketing?
Snapchat is the world full of opportunities and attracting features that attracts audience instantly especially younger audience. The popularity of snapchat also paves a way for businesses to target their potential customers available on snapchat. With its interesting content sharing feature for users, it also provide platform for business to connect with potential customers through engaging medium.
Even though any business can establish their presence on social media networks, snapchat is a special network where users are engrossed with its filters, stories and snaps. Some business type particularly benefit more with snapchat marketing than others. This is because some business type cater easily to the snapchat advertisement and get successful in not only reaching wider potential customers but also in conversions.
Let us look at which business type benefit more with snapchat marketing.
Entertainment and sports
Entertainment and sports hugely benefit from snapchat marketing mainly due to presence of large younger audiences who always look for latest trends and follow sports. The famous snapchat filters easily incorporates attracting and thrilling filters in advertisement. As majority of snapchat users mainly use snapchat for its filters, it give entertainment and sport industry a huge opportunity to reach wider audience.
Netflix is the best example of snapchat marketing where it successfully manage to hype the craze for new series with making filters based on the series. Netflix made filters of its series 'stranger things' to increase the hype of the series among snapchat audience. Netflix has done such series filters with many of its series.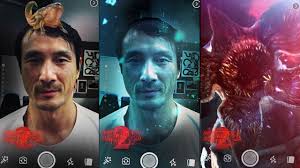 Younger audience look for sports in social media networks. Many football and cricket tournament filters has also been made in snapchat filters to spread the awareness of the tournament among the audience.
Food and beverages
According to the statistics, 80% of the snapchat audience send drink stories to their friends and upload food on snapchat stories. This is a huge statistics to understand that food and beverages if advertised will reach larger audience due the audience interest surrounding them.
Many brands have advertised using snapchat filters, including brands like Pepsi, coca cola, burger king, etc. Pepsi particularly have been very successful especially in India because it is official sponsor of the Netflix series 'money heist' in India.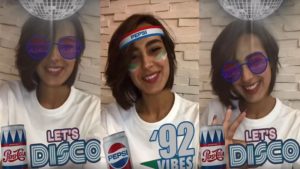 Travel and tourism
Haven't we all uploaded our photos and videos on social media platforms whenever we are on vacation? Those aesthetic sceneries, captivating sunset, thrilling adventures and so on. Audience particularly uploads lots of stories when they travel. This make another opportunity for travel businesses to capture potential customers on snapchat. Snapchat understand a user's travel history based on snaps saved n memories. This make snapchat advertisement to capture the potential customer easily.
Snapchat is a wonderful platform that gives marketers opportunity to capture the audience in enthralling way. Audience doesn't feel they are segmented under some marketing tactic.