6 tips to increase your visibility on social media
We all want to get noticed by people on social media isn't it? We want our photos, stories, tweets to reach many people to grow your content on social media or simply trying to be an influencer.
But sometimes after all the efforts you make you don't get enough visibility on social media. That's little disheartening. But don't worry you might not be following proper steps. Read the below tips to improve your visibility on social media
Create quality content
No matter at what social media platform you want to post and what type of content you want to post, it must be of very good quality. For instance if you're writing quotes, write some heart touching, unique and plagiarism free content. if you're posting nature photographs, click unique high quality photos unique from others.
Quality content will make you have your unique identity on social media which will improve your visibility and reputation.
Post when audience is active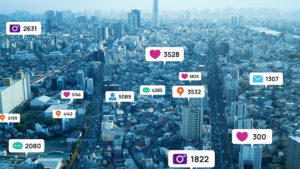 You should post content at that time of the day when your audience is most active. This will improve your visibility by making your content reach wider audience. You can know when your audience is active in insights and analytics present in social media platforms. You can also understand when your audience is active by knowing your target audience. Defining target audience will further help you to know when your audience is online. For instance if you target audience is young audience then best time to post is after 7 pm.
Use right hashtags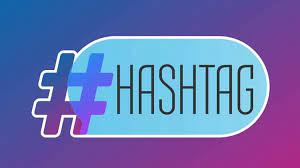 Using hashtag is important aspect of improving visibility on social media. Posts of similar topics are combined under hashtags. They help to reach the content to reach more people. Use relevant and trending hashtags to boost your visibility on social media. Find what hashtags are right for your content. It is also important to understand usage of hashtags under each social media network. For instance, twitter advice to include 2-3 hashtags while you can add up to 30 hashtags in Instagram.
Leave a reply on other's content
You should regularly interact with people on others comment section. It will increase the chances of your visibility where people will notice you and check your social media account. But make sure you don't post any offensive comment or anything that hurt sentiments of people.
Interact with your followers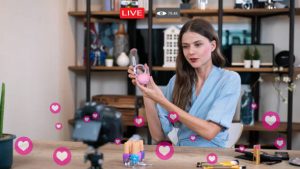 Interacting and engaging with followers is very important to increase visibility and improve reputation. Don't leave your follower queries or compliment left empty. Reply to their message and comments. Make them assure that they are being heard. Consider going live to further improve bonds with followers.
Paid advertisement
If you want to increase your visibility fast then paid advertisement is for you. It guarantee reach and visibility of your content to the right audience you desire. Almost all social media now has the feature of paid advertisement. You can choose to make your post visible to your desired audience, location, gender, interests and more.
Increasing visibility on social media is a strenuous task but worth all the efforts. As a beginner it might be little frustrating when your content doesn't find audience but hang on. Be patient as establishing your presence on social media takes little time by following proper path.