What every content creator should know about their audience
Your audience is the foundation of your success on YouTube. The better you understand the people who are watching your videos, the more you can tailor your content to appeal to viewers within their demographic. You can find this information in your Channel Analytics.
Here's what every creator should know about their audience.
Start with the age range of your audience.
The average age range of your viewers will help you determine whether or not you should label your content as "made for kids." If the majority of your viewers are under thirteen, then your content likely falls under the "made for kids" umbrella. However, if you don't consider your content to be "made for kids," then you should make videos with a "general audience" in mind.
Your viewers' age range should also inform the avenues you explore within your content niche. For example, if you're a beauty vlogger with a teenage audience, then you might focus on easy makeup tutorials for beginners, outfits that fit with school dress codes, and affordable product reviews. However, if your audience skews older, then you might focus on complex makeup tutorials, outfits for the office, and splurge-worthy product reviews.
You should be watching the other channels your audience watches.
The "other channels your audience watches" and "other videos your audience watched" boxes offer an incredibly valuable insight into your audience's preferences. The channels and videos that are listed there are popular with your viewers. Since you can't talk to all of your viewers individually about what kind of content they enjoy, you should subscribe to their favorite channels.
As you explore these other channels, take note of any recurring themes, trends, or styles. Pay attention to the way each video is packaged. What about the thumbnail catches your eye? What makes the title interesting? What content niche does the video idea stem from?
The top geographies and subtitle languages tell you where your biggest fans are.
Finally, pay attention to the boxes labeled "top geographies" and "top subtitle/CC languages." These analytics tell you where your viewers are from and what languages they speak. This data can help you decide what kind of holiday content to prioritize, which international creators you want to collab with, etc.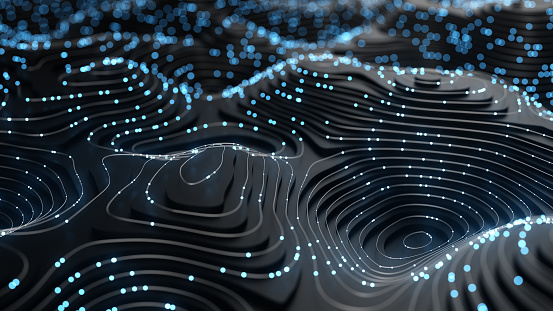 This geographic data is also important for your merch strategy and live events. If you're going to sell merch, you need to make sure it can be shipped to the countries your channel is popular in. Likewise, if you're looking for conventions to attend or planning a tour, you should prioritize the countries that the majority of your viewers reside in.
Your audience demographics should guide the choices you make regarding your content. Familiarize yourself with the key data points in your Channel Analytics so that you can create videos your viewers love.