Why should you choose LinkedIn for marketing?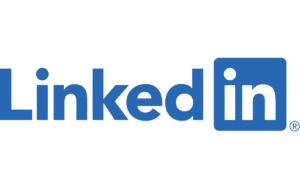 LinkedIn is a social platform for professionals networking and career development. LinkedIn aspires to connect professionals around the world and build brand awareness. Since LinkedIn's major goal is to link business with each other, they have grown their advertising opportunity for business.
LinkedIn is a large connection of professionals with presence in over 200 countries and more than 55 million companies established its base on LinkedIn.
Since LinkedIn is listed under top 10 social media platforms as of 2021, you can understand the opportunity it provides for marketers to connect with professionals and business.
Specialized for B to B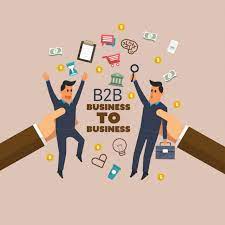 LinkedIn is specialized to connect business to business with its platform. Making it different from other social networks. While other social networks connect business with customers. LinkedIn connects business with business. In the B to B channel you can connect with fellow business and also attract rightful candidates to work for you. LinkedIn has overtaken other big social networks in B to B marketing.
Unlike other social media networks where people look for entertainment and connect with friends, LinkedIn provides you with business and managerial solutions focusing more on your business. LinkedIn is a place where your audience is already there for professional and business stuff.
Effective platform for conversions
Since the audience on LinkedIn is present majorly for professional and business purposes, it effectively helps to increase conversions more than other social networks. This is due to the fact that other social network content focuses more on visuals for entertainment, information or expressing views. While the LinkedIn audience strictly adhere to professionalism work.
Improves visibility
A LinkedIn profile or your business page helps to increase the chances of your visibility on other social networks or search engines. With LinkedIn's reliability of economic opportunity for members worldwide, your profile on LinkedIn can improve your reputation.
Merging with large network
In 2016, Microsoft acquired LinkedIn. This brought the world's largest social network for professionals LinkedIn and largest professional cloud Microsoft together. Business profiles are under opportunity filled features of Microsoft.
Now with the Metaverse era where Microsoft is trying to build a huge Metaverse base, it will be interesting to see how we will be able to connect with professionals over virtual reality.
Improves reputation of your business
LinkedIn is a place for businesses and professionals. Your presence on LinkedIn will improve your reputation which you cannot improve over other social networks. Your business profile on other social networks doesn't improve your credibility and reputation as it does in LinkedIn because the audience in LinkedIn is there for business purposes and finding jobs and not for any other purpose.
While LinkedIn makes sure your business profile stands out among other social networks, the economic opportunity for a global workforce makes the LinkedIn community of over 800 million members worldwide.