YouTube Shorts: A new way to expand your channel
YouTube shorts is a 15 second short video making feature that allows creators to upload short videos on YouTube using just your mobile phone. YouTube shorts was introduced in September 2020 and is now expanded to over 100 countries worldwide. YouTube shorts allow the creators to make short catchy videos unlike the full length videos on YouTube.
YouTube shorts is a new way to become a video content creator that can get you millions of views on YouTube. As a competitor to TikTok and Instagram reels, YouTube shorts provide exploratory features on the video creation to make you stand out and get views for your content. You can make any short 15 second video, be it entertainment or lifestyle, influencer or life hacks, dancing or challenges, you can expand your horizon, excel in your creativity and get millions of views!
How does YouTube short work anyways?
It's pretty simple! You don't need to have a YouTube channel to create YouTube shorts. You can just login on YouTube and create your own unique and innovative short videos! YouTube shorts is featured on the downside of the YouTube app. It has its own unique trending place where you can explore the short videos of many creators and even make your own. Just click the + sign and create a short video or you can even upload a video from your phone.
Features to help your video stand out:
YouTube short is not just a 15 second video creator but it has many features that allow users to make it attractive, unique and stand out. You don't have to download any different app. YouTube shorts is available right in the YouTube app itself. Users can select filters from multiple available options and use it as per their preference. Users can add music, control speed and add text at any time stamp they want. So now users have the opportunity to make short videos with YouTube and get featured with the global community over YouTube.
YouTube has confirmed that it will update more features for shorts for easy and convenient use by creators.
But how can YouTube shorts expand your channel?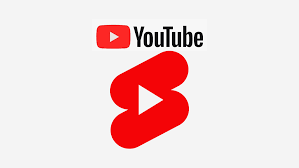 Creators get millions of views using YouTube shorts. So if you have your YouTube channel you can make best use of YouTube shorts. You upload any duration of videos on your channel but you can summarize your video to a 15 second short video on YouTube shorts to reach your content on the trending page. Users will watch the shorts, visit your channel and even subscribe to your channel! Make sure the content you post on YouTube short is attractive enough to pull the audiences to your channel.
The only shortcoming of YouTube shorts is that it has not monetized yet, that is creators cannot earn from the short videos, unlike in a YouTube channel where creators earn from the content they post.
YouTube has now become a dynamic and convenient app that not only allows creators to start their channel and post content, but also create short and creative videos to be on the trend, explore and expand their talent.
All you need is a mobile phone and your innovative ideas!