3 Ways To Grow Your Audience Across Platforms With Hashtags
When it comes to social media, hashtags can be a wildly powerful tool to get your content in front of more people. Whenever a user decides to follow you, then they'll see in your bio or your recent posts that you have a YouTube channel as well. Therefore, you should be using hashtags in the majority of your social media posts in order to grow your audience. However, the real trick is to use hashtags that are relevant to your posts, not just ones that are super popular.
Here are three ways to grow your audience across platforms with hashtags.
1. Use a hashtag analytics tool to find the best hashtags for your Instagram posts.
The most popular hashtags in your content niche aren't always the best hashtags to use to promote your content, especially on Instagram. Those tags probably have thousands — if not millions — of posts, so yours could easily get lost in the ocean. These tags are often very generalized as well, so they won't help you reach users who are interested in your specific niche.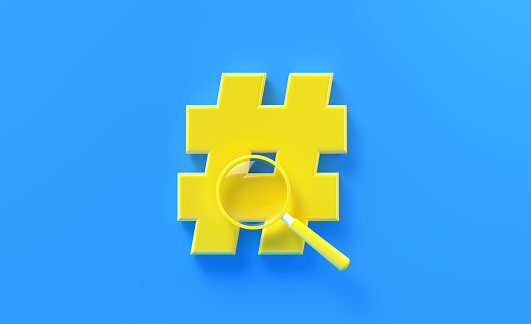 Instead, you should conduct hashtag research in order to find the most relevant hashtags for your posts. There are plenty of hashtag analytics tools you can find online that will help you determine the best hashtags for your profile. 
2. Research trending hashtags on TikTok to find videos for potentially viral content.
TikTok is great for reaching new fans because just about anyone on the platform can go viral. You can get a lot of views by creating content that aligns with current trends on the app. Certain hashtags trend the same way challenges and sounds do.
To discover trending hashtags on TikTok, first go to the discover tab. Then, scroll down to see which hashtags are generating a lot of attention. Look through the videos under each hashtag to get an idea of what viewers expect from the trend. Then, create your own!
3. Create your own hashtag to start a conversation with your audience on Twitter.
Twitter is the perfect place to connect with your viewers on an individual level. You can easily respond to any tweets in your mentions and replies. You can also retweet or like posts from your followers if you want to engage with more fans more efficiently.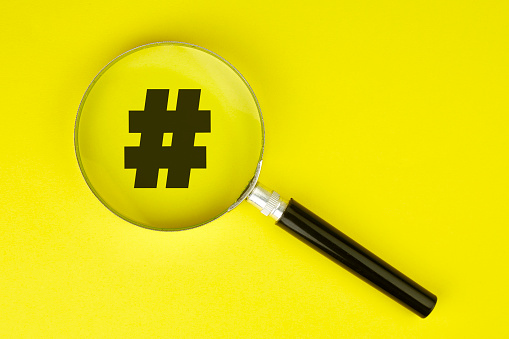 However, you shouldn't limit your engagement to a few likes and replies here and there. You should use Twitter as a place to build a community through conversation and connection. Create a hashtag that's unique to your personal platform. Then, encourage your followers to use it to connect not only with you, but also with each other.
Growing your audience on other social media platforms can help you grow your audience on YouTube. Hashtags are a powerful tool for social media growth, so use them wisely.