4 ways to make money as an influencer
Influencers are people who build fame and recognition for their specific content, expertise and entertainment. They make content around their specific area and build a community who watch their posts and videos with interest. An influencer has the ability and influence to change perspectives, attract attention and serve knowledge around the community through which they manage to gain recognition, reputation and trust. Influencers produce any specific content like entertainment videos, mental health preach, beauty influencers, everyday hacks, bloggers, motivational talks, etc. influencers can be either already a recognized celebrity or built fame with being an influencer. Cristiano Ronaldo, Kylie Jenner, Jannat Rahmani, Anushka Sen, Gaurav Taneja and many others. What makes an influencer different from celebrities is that an influencer gained popularity over posting content on social media.
There are many ways to earn being a social media influencers
Sponsored posts:
Sponsored posts like photos, videos and stories are the major ways through which an influencer can earn. Many brands target the influencer who has power to attract and influence the audience's opinions to work in the favor of their brand to get more reach and recognition. Especially on Instagram where the sponsored post gets the tag of 'paid partnership' on the location side of the post to know about the sponsorship.
Affiliate marketing: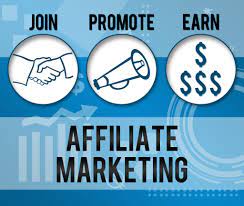 Many influencers do affiliate marketing where they earn. Affiliate marketing is a type of marketing where influencers approach the brand to market their product and the brand grants them a code or link through which influencers earn commission every time anyone uses the code to make a purchase. Myfitness brand used Instagram influencer Jannat Zubair Rahmani to advertise their peanut butter and resulted in increased sales and targeting the young audience who usually are fitness freaks and look for healthy products. The advertised post got almost 6 lakh likes and the advertised reel got more than 2 million views! That's how well planned marketing strategy is to reach the target market with the right social media platform using the right influencer.
Being brand ambassador: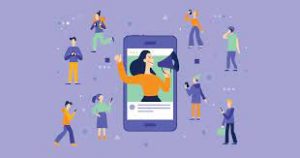 Nowadays many brands use influencers as brand ambassadors to reach potential customers instead of celebrities. Many brands use specific influencers who have the ability to drive an audience towards the brand that can help to increase sales and build reputation. MX Takatak, a short video making app used many celebrities to spread the name of the brand but to attract younger audience, they used influencer Aashika Bhatia who is a known influencer in social media, especially Instagram.
Own merchandise: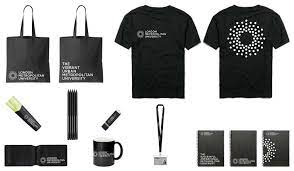 Why only advertise other brands when you can build your own empire? Yes, many influencers managed to make their own merchandise products and used their own influence to market among the audience over social media. This way influencers not only earn but also manage to make their own brand name in the market.
Influencers have the power to attract an audience towards their content and as result many businesses have used this as an opportunity to include them in the digital marketing campaign.