A guide to use Twitter hashtag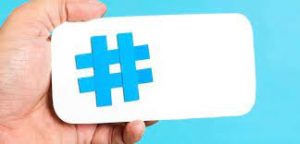 Launched in 2006, Twitter has seen tremendous growth over the years. People use twitter to speak out about issues and express opinions. That is why twitter is always considered as a chatty social media platform where people love to talk with other twitter users.
The first ever hashtag was introduced on Twitter in 2007. Twitter thought that the hashtags are too nerdy but now hashtags are widely used and are an integral part of all major platforms like Instagram and Facebook.
1. Hashtags greatly help in reaching the content to a wider audience on social media. First of all they help in catching the attention of the user with unique topics. This helps especially while addressing an issue on social media. One such famous hashtag is #blacklivesmatter on twitter which helped twitter users to spread awareness about racism.
2. Hashtags also help in reaching your content to the wide audience. It also helps in segmenting out all the posts under a particular topic placed in a hashtag.
3. Hashtags improve your visibility on twitter. Especially if you are a new creator trying to establish your presence.
So how to use hashtags on twitter?
Don't use excessive hashtag in one tweet 
Using too many hashtags in one tweet can mess up the algorithm and can hamper the reach. It is advised by twitter to use at least two hashtags. But of course you still can use more than two hashtags as per you want. But remember, using too many hashtags can distract audience from main content and seem like spam.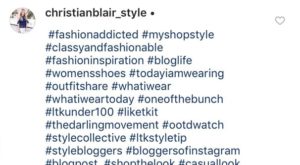 Look for trending hashtags
Use hashtags which are trending on twitter to reach your tweet to a wider audience. Every content and industry type has its own trending and most used hashtag. Use them accordingly on your tweet. For example, if you simply write a tweet about enjoying morning coffee, first add generally the most used hashtag in this case would be #coffee then add your touch with a hashtag like #coffeelover.
Use short hashtags
Always look for hashtags that are easy to pronounce and not difficult to remember. Long hashtags can confuse the audience and they won't engage with the hashtag.
Make your own hashtag too
Just adding the most used hashtags won't be enough. You should also make your own hashtag to maintain your uniqueness. Creating your own hashtag can spread the message of your uniqueness and generate excitement and reputation among the twitter community.
Using hashtags on twitter requires some guidelines so that you can benefit from the popularity of hashtags in your tweet. Twitter is a different platform than other social media platforms. You can add so many hashtags in other social media sites but adding too many hashtags in twitter can make your tweet look messy.
 Since twitter is a platform where people express their views, let's not make them waste time in reading so many hashtags.