How to make Youtube vlogs like a pro using these techniques
Vlogging on Youtube is the most popular trend from the past few years. Vloggers on youtube show their daily life-style and to their audience and by doing so, the audience in the youtube community get to know their daily perspectives, life-styles, and routine. Starting your own vlogging channel is not a one-way game but it's really competitive. With most of the new and already established creators on youtube as professional vloggers, it will be difficult for the newcomers to stand out from the rest of the crowd. But, don't worry, if you are new to this niche of vlogging, this article will give you some tips and techniques that will help you to learn vlogging so that you can vlog like a pro.
While starting a vlog nowadays is pretty straightforward, most successful vloggers take steps before and after filming to make sure that their content is top-notch. You notice a difference when watching their videos – you're aware that the vlogger you're watching is a professional. 
Start vlogging like a pro using these tips.
1. Use Best Equipments for Vlogging : 
Using the best equipment that you have for vlogging is the best start to your new vlogging journey on Youtube. Using the right equipment will make a world's difference in vlogging like a pro. However, start by using the best that you have available. If you do not have access to a DSLR camera, a great alternative is, of course, your smartphone. If you go this route, invest in a tripod. This way, you can record videos without being constrained to propping your phone up.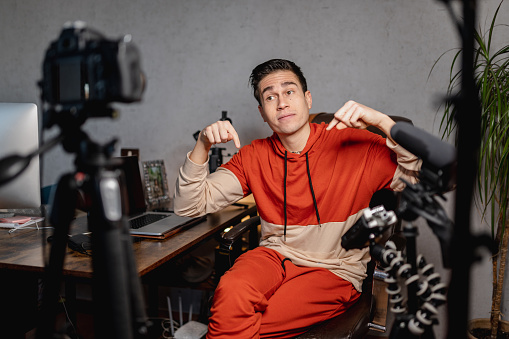 Also, consider saving money to invest in better equipment over time. For starters, an external microphone would greatly increase the audio quality of your videos. As for visuals, most vloggers rely exclusively on DSLR cameras. They help creators produce consistent, high-quality 4K videos. Not only will your videos rank better, but viewers will appreciate the greater image quality. 
2. Establish a good Narrative : 
This is by far the most effective and established structure for daily vlogging. By building a good narrative, your audience will love the plot of your daily vlogging and will authenticate your narrative. Establish a narrative for your viewers to follow. Vlogs typically incorporate a basic walkthrough of everyday life. However, storytelling presents a unique way for you to make a regular day far more cinematic. By creating a storyline, your video becomes a lot more entertaining to watch.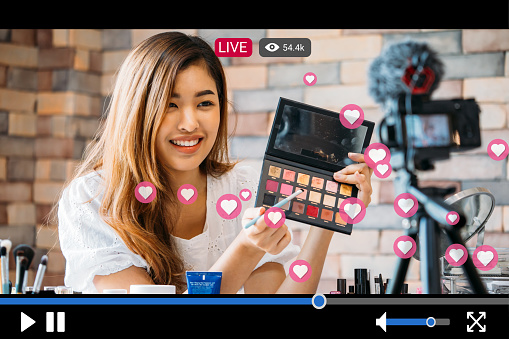 Before filming, take some time to storyboard your vlog. Instead of a regular day-in-the-life, try to establish a narrative. In general, a story follows a three-act narrative, or a setup, conflict, and resolution approach. 
3. Edit your videos like a pro : 
This is also one of the most effective tips for making your vlogs stand out perfectly and engagingly. A video when edited perfectly and professionally makes the audience treat well to watch till the end. 
Video editing software allows you the opportunity to edit your videos, remove any filler words you use. In turn, your videos are more pleasing to follow along with. Moreover, you have the choice of adding background music and special effects.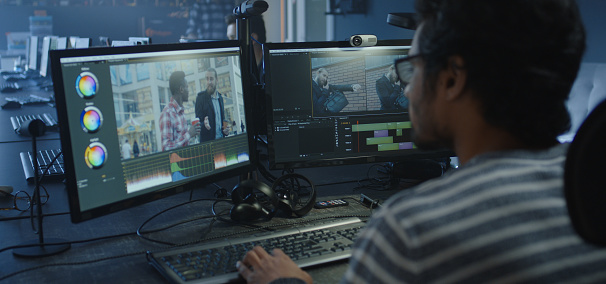 There are tons of video editing software that you can take advantage of on mobile or PC. You can also use YouTube to search for tutorials. Most importantly, shoot with editing in mind. Your first, second, and hundredth recording won't be perfect. If you make a mistake, it doesn't mean starting over. Instead, edit it out in post-production.
4. Be Authentic with the Audience : 
Being Authentic and original to your audience in your daily videos is the most important thing that great Vloggers like, Casey Neistat , often do and they make them keep on watching their videos by leveraging them.  Show your authentic self to your audience. You will be the focal point of all of your videos. If your viewers don't feel that your videos are realistic, they'll be turned off, no matter what you're vlogging about.
Don't be afraid to share past struggles and shortcomings. These may include failures you experienced or general anxiety you had before starting your vlog. Also, practice a conversational tone. Professional vloggers employ a conversational tone that makes viewers feel like close friends. In any case, moments like these allow your audience to connect with you on a personal level. 
Although Vlogging is quite challenging and difficult, yet it is not so impossible to make a vlogging channel to stand out from the crowd. So, I hope you have found these techniques useful and valuable.