Instagram story likes – A new Instagram update!
Instagram has introduced likes on stories to a few audiences as a testing. The story likes reportedly was in talks in 2021 but now it finally rolled out as testing. Many users got the message of 'testing likes on story' on the top of the story views. However the story is not broadly available to everyone but to a few people around the world as a part of testing.
Instagram is taking one step ahead of building audience engagement with introducing story likes. Audience till now could react to the stories with a different set of emoji which shows up in direct messages. However the story will be visible in the same place where you can see your story views. This will help to avoid the crowds in DM like it happens with story reactions.
Additional read https://www.ytbuyviews.com/audience-engagement-through-instagram-stories/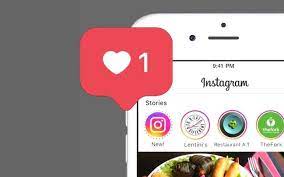 What possibly the story likes can be beneficial for?
Instagram story is a whole different universe when it comes to sharing content. The content shared on stories has more reach than the actual posts. Even though the story vanishes in 24 hours, it is a major form of reaching your followers. The story likes opened a new way of engagement
Likes on stories will help to know the creators and business about what the audience thinks. Many people don't like to share opinions about stories, likes on stories will help creators to know whether the content they are sharing on stories is successful or not.
The story likes will not be public, unlike Instagram posts, though Instagram now also gives the option to hide the like count to eliminate the competition for likes and motivate the creators. The story likes will be visible only to you, just like story views.
Instagram has been looking to protect the rights of its creators which can be seen in latest updates. Instagram gives options to hide like count, limit comments and interactions.
If you haven't received the update of story likes yet, don't worry because it hasn't officially rolled out yet to the entire Instagram community but only as a testing to few audiences. This testing is to make sure the feature is well received and to know audience feedback on it.
Story likes are a very helpful feature. Just randomly posting without knowing what the audience thinks is unusual. Story likes will greatly help people to know about the success of the content.