Things to avoid on social media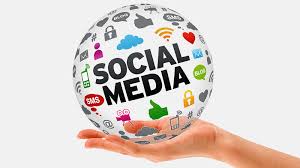 Social media is an integral part of our lives. Our day starts with checking social media and end with it. Social media has made major impact on everyone's lives. Just like there are certain rules in our lives, using social media also require certain guidelines to avoid problems.
Using foul language
Using foul language on social media is considered bad not only for you but also for your account. If you interact with someone on social media and used inappropriate language, the other person can report your account to the concerned special media platform. It can even result in closing down your account.
Dealing with negative comment with negative
No matter what content you post, there will always be someone who will have problem. It is advised not to deal with such trolls. Ignoring those comments is the right thing to do. If you deal with them more, it will just add fuel to the fire. And if you are a business account, you must respond to your customers constructively. Business account must have to build online reputation management in such cases.
Not posting enough
Sometimes just don't feel like to post anything or we lack creative ideas for content. Making long gaps between two posts will reduce your engagement and reach. If such problems arise where you don't find inspiration or ideas, you must make a social media schedule for your content. Avoid gaps between contents. For better reach and expose to social media, it is recommended to post every day.
Not replying to comments
Engaging with audience is very important to build credibility and reputation. If you don't reply to comments on social media, it will give the impression that you don't care about feedbacks. Even if it is a simple thank you gesture or emoji, replying to comments makes audience pleased with your account and they wish to engage more.
The above mentioned steps can apply to all the audience. even if you are just a regular user posting some sort of content, the basic guidelines must be followed.